Hey friend, Season's Greetings from the Tutti team!
This month, Creator features a retrospective film on holiday work parties in 2020 that we think plays out more like a prophecy for December 2021. Takin' Care of Business, we've found some stocking fillers in the form of grants, guides and good ol' fashioned free stuff. And Space Oddity will save your Christmas bacon if you've not yet found anywhere for your work Xmas do. Lastly, a little gift from us and our new partners, MusicGurus, to you.
All the best,
Gabriel and the Team @ Tutti
Scouting locations for your next film? Discover somewhere new.
Need a convenient music space to practice in? Check these out.
Looking for a professional dance studio that doesn't break the bank? Here you go.
Have lines to rehearse but struggling to find somewhere suitable? Find theatre spaces here.
Need a new studio to shoot in? See our photography studios.
Creator 🎵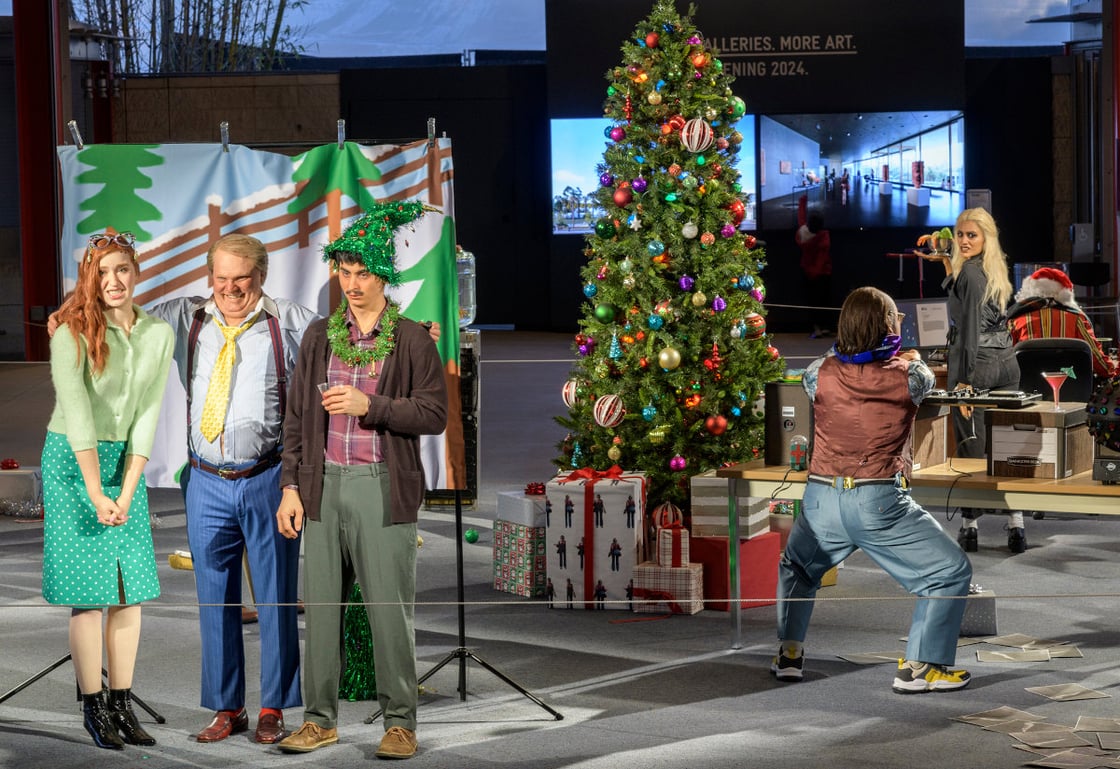 "One good thing to come out of 2020? The end of work holiday parties."
These are the closing words to Alex Prager's very-short film, detailing her installation: eerily-realistic models of the stereotypical Christmas party characters - there's even Geoff from Accounts on the decks.
The video was made in lockdown 2020 to celebrate the end of such parties but now, at the start of non-lockdown December, it feels like more of a prophecy of what's to come! Check out Space Oddity below for help finding your party venue.
Read more about the work here.
See more from Alex Prager here.
Takin' Care of Business 🎵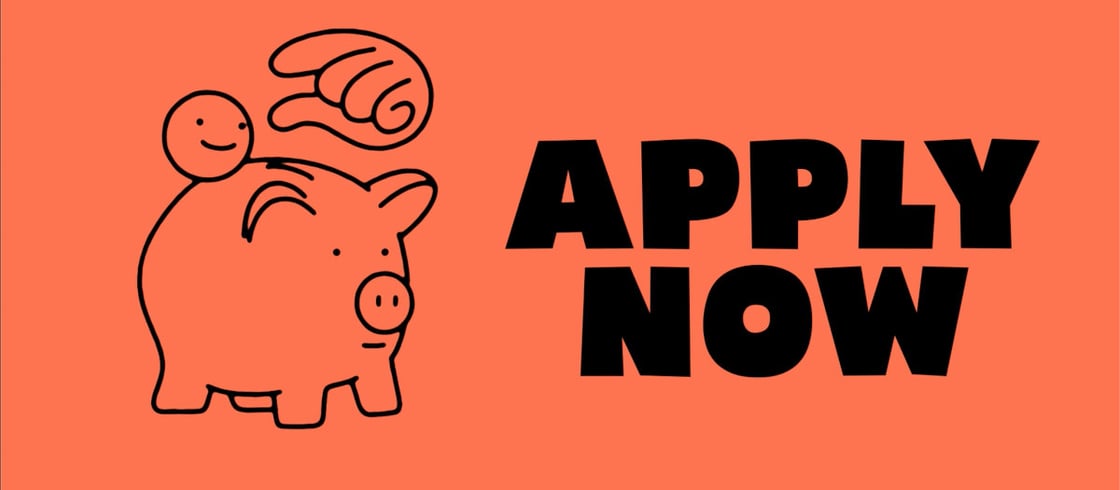 Five Festive Stocking Fillers
We've sourced some little treats to sweeten the festive season and help you take on 2022 like champ 🏆
Space Oddity 🎵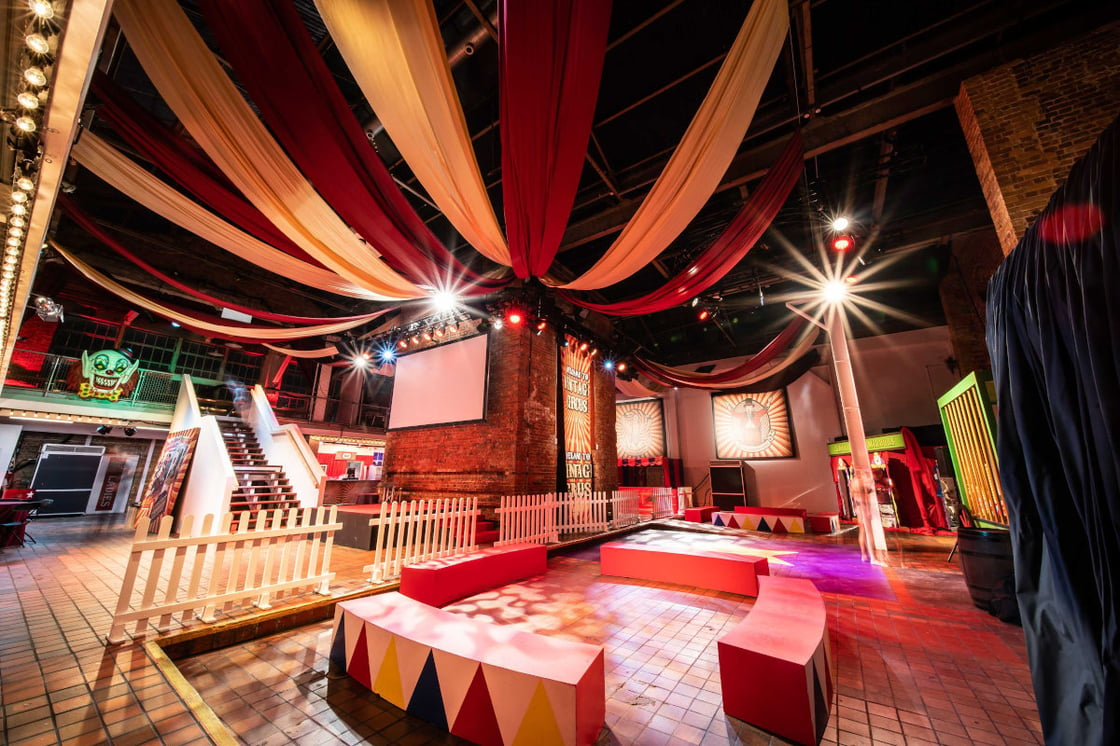 It's the first post-lockdown work year-end parties and it's December already! Please tell me that you've booked somewhere?! No, the office won't do (didn't you watch Alex Prager's video above?). You need somewhere special and you need to move fast!
It's okay, please stop sweating, maybe take off that Christmas jumper, make some tea and have a look at our list below.
Here's 10 spaces for your end of year festive fun.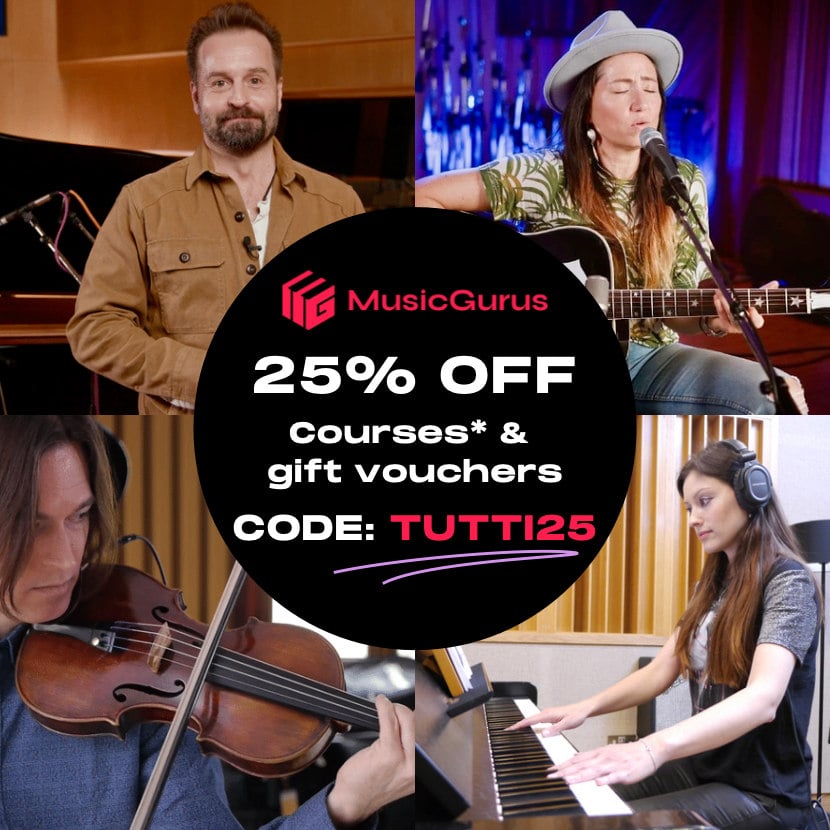 We've got one more present left in the stocking: we've teamed up with MusicGurus to offer you 25% off their online music classes and gift vouchers with promo code TUTTI25, until 31st December.
MusicGurus have courses for a huge variety of instruments, plus additional creative courses for music theory, singing, songwriting, production and even music business courses. They're taught by world leading musicians and industry experts (including Paddy Milner, Guy Chambers, KT Tunstall, Alfie Boe), so you can be sure that your music learning journey will be transformed.
Browse their online courses, find the most unique gifts for music lovers and level up your music playing today!
Enter promo code TUTTI25 at checkout.
Best,
Gabriel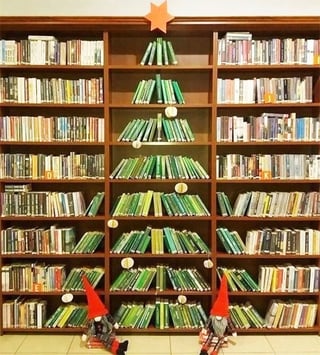 P.S. Got your Christmas tree yet?! Wait, hang on, just take your coat off for a second, sit down and look at these ingenious DIY trees.
If you're bored of the traditional shiny-things-on-green-stuff approach (come on, it's been done), then these 50 examples of incredible non-tree trees will no doubt get you thinking outside the box.
Did you enjoy this email?
You can subscribe to the series (Tutti's monthly artist newsletter) here.