Hello there
There's a lot of "new" coming for you today, so hold onto your horses, and enjoy.
New website
We are proud to share our brand new website which gives a greater insight into what we are working to achieve with Tutti and hopefully answers a lot of questions that you may have had for us. Check it out at www.tutti.space - old link, new website.
---
New Spaces
Fingers crossed, this is the last month we'll be in double digits of spaces. We've just hit 98, and while we would love to highlight all of them right now, that wouldn't make for a very succinct newsletter. So, to keep things short, here are just three of them:
---
Empire 33
Empire 33 is a new conversion of a three-storey, brick-built Edwardian building, ten minutes from Bethnal Green underground. It contains "The Club" - a massive room ideal for showcases and events (pictured); the "live room" - a 1500 sq ft acoustically-treated live room, with 3-phase power, ideal for every discipline Tutti caters to; and the "private attic" - a 500 sq ft, wooden floor, retro and sun filled room great for calming activities. 
(This space is no longer available as of 2021)
---
Cosy 12th floor Rehearsal Room
Just outside the North Acton central line station, we have this beautiful, bright practise room available on the 12th floor (with step free access of course). The piano is a two year old Yamaha C2X grand.
---
Situated minutes away from Borough station, with 18th century box-pews, large stained-glass windows, and a seating gallery, the church space offers a unique space for any rehearsal.
Beneath the church (pictured) are two large crypt spaces also available for hire.
---
New newsletter
On the topic of spaces, we are working to bring you a more thorough update of all available spaces. Not only will there be more posts across our social channels (linked above), but we are creating a new space-focused newsletter that we intend to send out twice a month sharing detailed breakdowns of all spaces available to you.
If you would be interested in receiving this, let us know by emailing us at community@tutti.space
---
In the news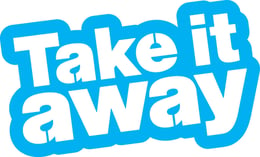 Changing the face of rehearsal space
This month Tutti was fortunate enough to be shared by Take It Away - a marvellous scheme that provides interest-free loans for musical instruments, software, and tuition. Check out the article and Take It Away's website here.
---
New partner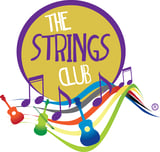 The Strings Club
is an award-winning music education company, offering children age 4-11 a range of high-quality musical experiences.
They have loads of courses running this summer, which are filling up fast. The first ones started this week.
Book today at https://www.thestringsclub.org/what-we-offer/holiday-camps/
---
Thank you
Thank you for taking the time to read our 'new's. We hope you've found it informative, interesting, and most importantly, exciting.
Have a wonderful rest of this very hot July, and we look forward to sharing more updates with you soon.
Sincerely,
Gabriel & the Team @ Tutti.

TL;DR
We've updated our website, we're starting a bi-monthly newsletter to announce new spaces, and our partner The Strings Club has some courses coming up. Thank you.
Did you enjoy this email?
You can subscribe to the series (Tutti's monthly artist newsletter) here.