Hey friend,
Happy New Year!
We've implemented a lot of improvements and changes recently to make the experience of managing your listings smoother, and at the same time improving how we showcase you and your listings on Tutti. Read on to see what we've changed, as well as some of the reasoning behind why Tutti is designed the way it is. We hope you'll find this informative and interesting!
Additionally, we kicked off the year focusing on collaborations for our artist community which we thought you might be interested in too. Our focus led us to finding some useful collaborative tools that could help you manage tasks, network with creatives and remotely work on collaborative ideas.
Hope you're having a fantastic start to your new year,
Gabriel and the Team @ Tutti
---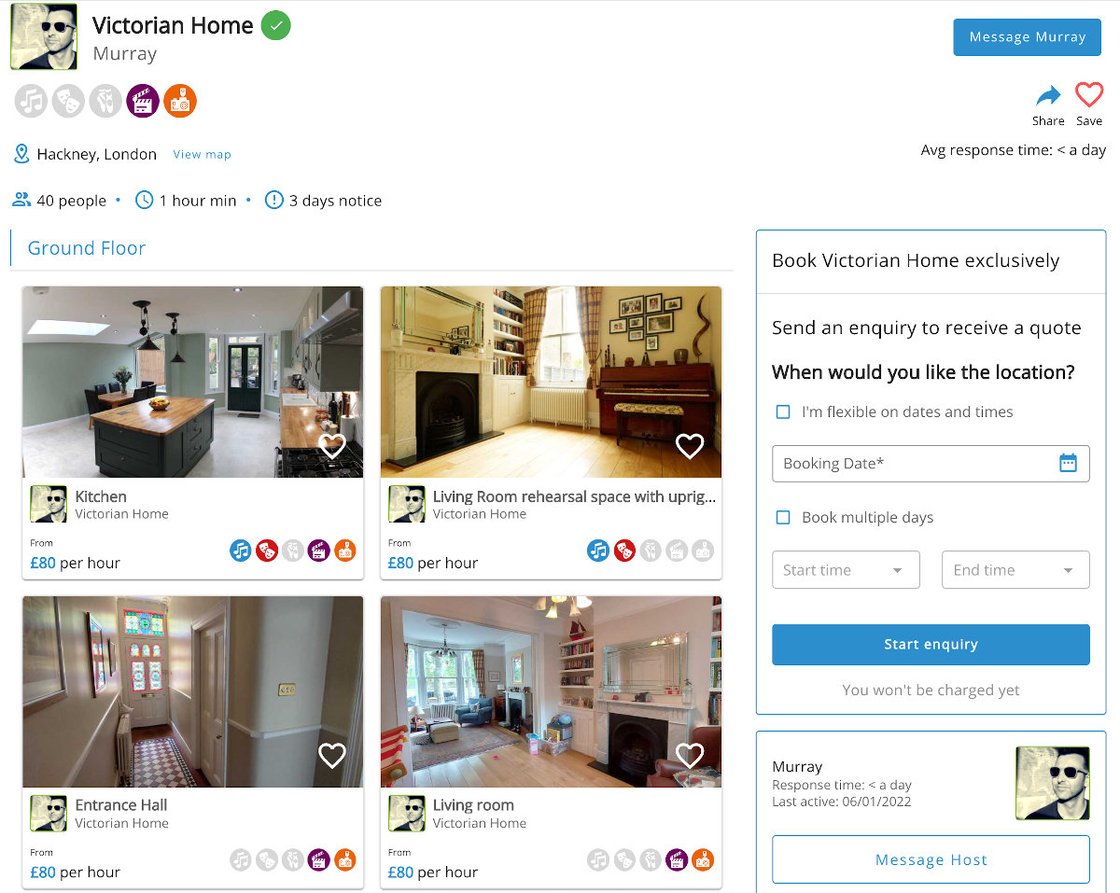 Feature spotlight: Locations
We spent the majority of November building features focused on what we call locations. Locations refer to buildings or places that can be grouped under one address. Spaces refer to each individual room or area of that building/place.
We separated the two in order to reflect how artists will search: often they look for one room which has a specific function or aesthetic look, for example, a modern kitchen within a townhouse. Most directory sites simply show one listing for an entire location.
To take our example, the artist searches for "modern kitchen" and is shown a townhouse. This means they then have to scroll through loads of photos to find the kitchen. Now, imagine them having to do this with separate tabs for every option they want to compare! Whereas, on Tutti, "modern kitchen" will show listings for kitchen Spaces, not just listings for townhouse Locations.
To explore this new feature fully and learn how to start editing your locations, check out this handy guide, or jump over to Murray's home for a great example of how to showcase Spaces within one Location.
---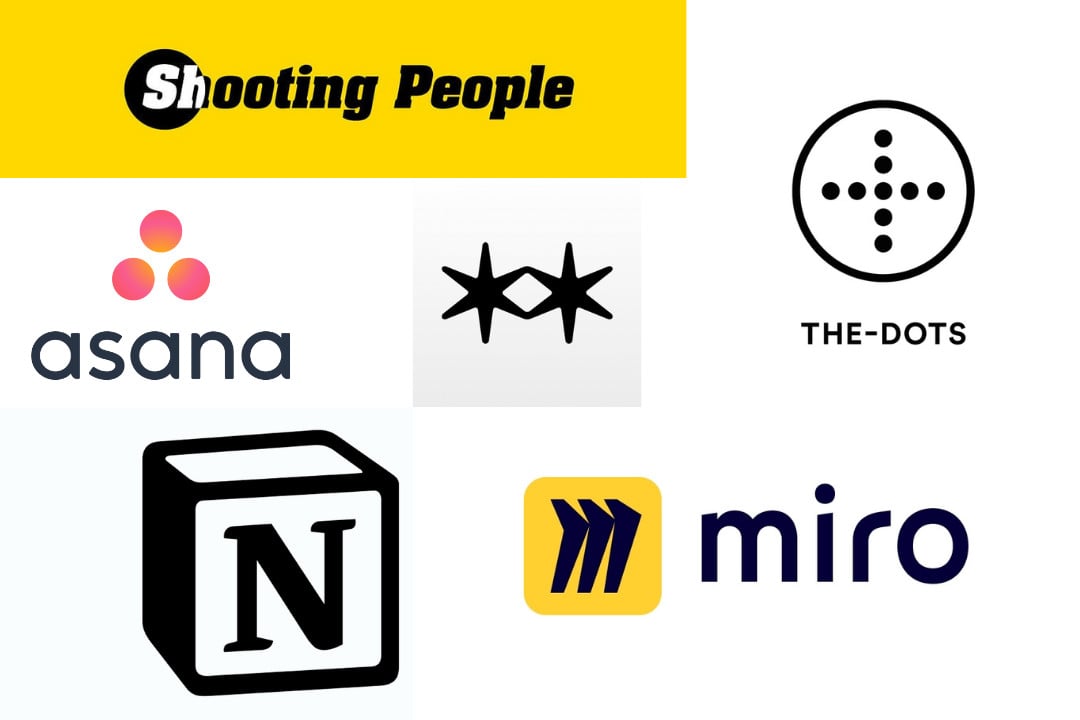 What's on the blog?
Our focus for artists this month is all about collaboration, and while the blog may not relate to some of you, we still wanted to share some of the collaborative tools that we're exploring.
These are tools that we use here at Tutti HQ, and also in our creative pursuits. You'll find tools for networking, task management and ways to collaborate on ideas remotely:
Creative Networking Tools
The Dots: a LinkedIn for creatives.
Shooting People: amazing resource for independent filmmakers.
Mixer: a newer site that vets membership to control quality.
Task Management
Asana: Great collaborative tools, free for small teams.
Notion: A swiss army knife of collaborative tools.
Trello: Visually focused, easy to use.
Collaborate on Ideas
Miro: The best-known collaborative whiteboard tool.
Lucidspark: Similar to Miro but geared towards bigger teams.
Are.na: A visual networking community and creative research platform that works as a Chrome extension, allowing you to easily source images and text from your browser.
---
Super Spaces
We showcased this space to our artists in this month's newsletter. If you'd like us to showcase your space, become a Verified Host.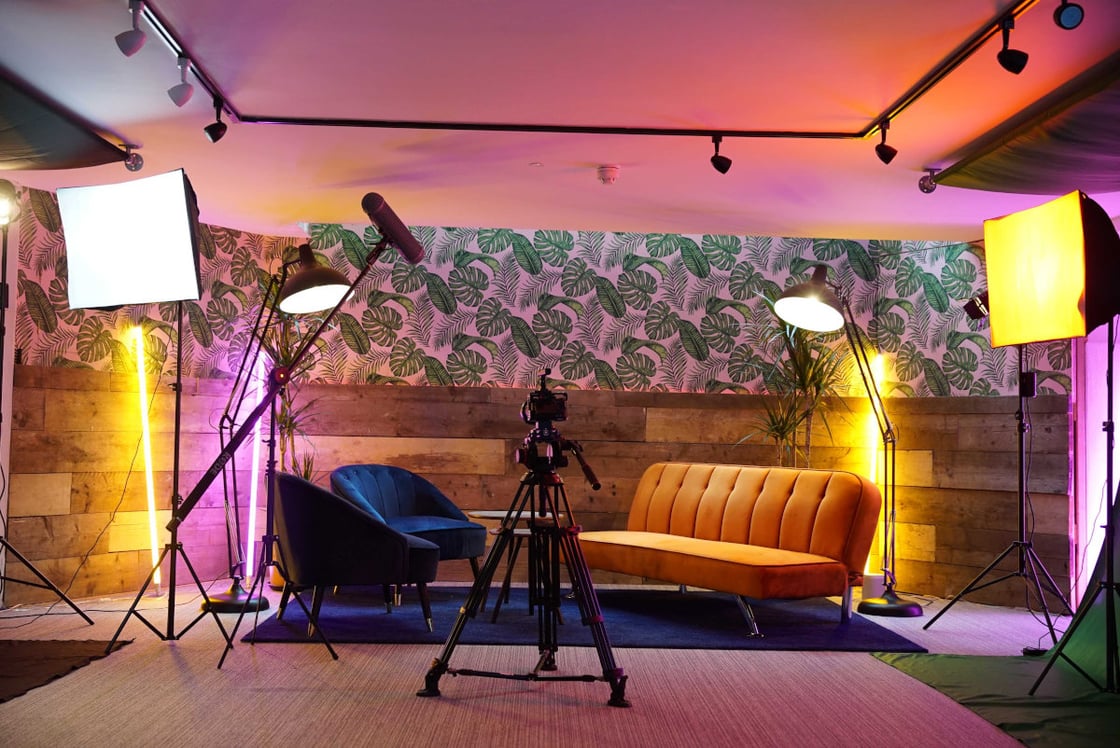 The Dream Factory
To kick off the year, we're highlighting this killer content house, designed to help startup founders to create video, photo and podcasting content. They also offer space to plan and run events, which means that they can support an idea from inception to realisation. Wow!
---
Decidedly Different
This is the world's first 3D printed house made from..soil.
Somehow we missed this back in April of last year: an Italian 3D printing company completed their first house using a process called Tecla (coming from "technology" and "clay").
The process took just 200 hours and is eco-sustainable due to the production being zero waste and needing no materials to be transported because it uses local soil!
Read more about the whole project here.
---
Did you enjoy this email?
You can subscribe to the series (Tutti's monthly host newsletter) here.